Truck Scales
Rice Lake SURVIVOR® Truck Scales are known as the Toughest Scales on Earth®. They are designed to provide reliable performance, less downtime and longer scale life.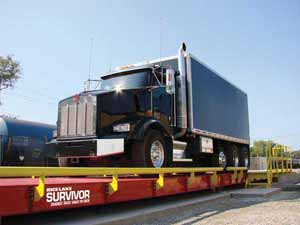 Steel Deck Truck Scales
Easy install and ready for use
Resists chiping and cracking
Concrete Deck Truck Scales
Requires time for deck to cure
Natural non-skid surface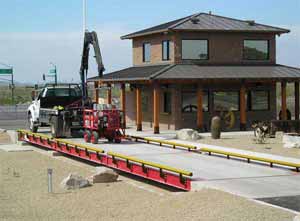 Above Ground Installation
Eliminates drainage issues
Requires more space (ramps)
Smaller construction effort
In-Ground Installation
Drainage system is required
Requires less space (no ramps)
Larger construction effort
CALL US NOW!